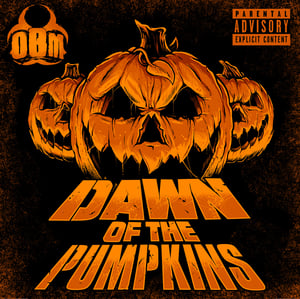 $

6.66
Are you ready for a sweet treat... or perhaps a naughty trick? This whole EP is based around everyone's favorite holiday... Halloween! Another dope Cover by the talented and ultra moist "Mr. 8 Legz" paying homage to a classic. Production by "Bad Mind", "Leprikon", "Halfway Creek", "Fiasco Andretti" & "J Reno". Along with a very special guest appearance by a legendary group straight out of the murder mitten... the "Bio Killaz"! This is horrorcore done right with some style.

Track List:
1. Last Broadcast (Intro)
2. Attack of the Killer Pumpkins
3. Trick or Treat in Hell
4. Bud Buddy (Skit)
5. Night of the Hunt (feat. Bio Killaz)
6. Dr. Chompers
7. Revenge of the Killer Pumpkins
Please allow 1-3 days for Processing and Shipping.