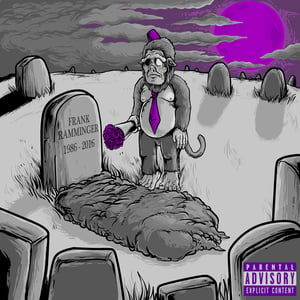 $

10.00
Well, here we fucking go again people! The 3rd Full-Length album by "Outbreak Monkey" is here. 17 slammin tracks featuring some of the Undergrounds dopest MC's like the Gorefather himself "Scum", the Irish Killa "Majik Duce", the Talkshit Avenger and Dark Flow Master "GrewSum", the multi-talented "Saint Sinna" and Wicked Wisconsin's very own Hip-Hop duo "Leaders of the Lost"! Also the one and only "Blaze Ya Dead Homie" dropped a dope Introduction for this album. Don't sleep on this... you might not wake up.
Track List:
1. Taxidermy (Intro)
2. I'm Back Bitches!
3. Pizza, Pussy, Games & Weed
4. From Berlin & Moscow with Hate (feat. Scum)
5. Leave Me the Fuck Alone
6. Bananas in Grandmas
7. Put it Down
8. UDontWannaFukWit
9. The Truth Hurts (feat. Majik Duce & GrewSum)
10. Break Your Shit Down
11. When I Say Jump (feat. Saint Sinna)
12. They Wanna Know
13. On that Other Shit
14. Hip-Hop Stick Up (feat. Leaders of the Lost)
15. Put the Sunshine Away
16. Gone
17. Dirt Nap (Outro)
Please allow 1-3 Days for Processing and Shipping.